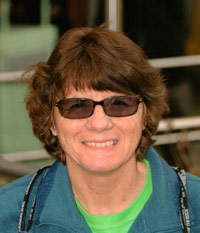 Janice Paige
B.Sc. (Hons) in Psychology, Associate MAPS
Perth Psychologist
Janice is an experienced psychologist with a particular interest in working with individuals affected by physical, sexual, and emotional maltreatment as children, who are experiencing relationship issues, depression, anxiety, low self-esteem, and who might be living with their own or another person's problematic use of alcohol or other drugs; preoccupation with pornography or sexual acting out; or compulsive overeating or other eating disorder. She values the Twelve Step approach to addiction recovery, and is glad to work with individuals who are also involved in self-help programs.
Janice's background includes over 13 years of experience in working with individuals who have issues related to child sexual abuse, incuding work as a facilitator, counsellor and coordinator at SafeCare Inc., a community-based, not-for-profit organization, that was providing treatment for all family members where intrafamilial child sexual abuse had occurred (or was at risk of occurring). Since 2009 she has co-facilitated an treatment program for sex offenders. Janice is currently engaged in a combined PhD/Masters (Counselling) Psychology course at Curtin University, researching the Role of Relational Processes in Healing from Intrafamilial Sexual Abuse.
In a previous career, Janice earned a B. Bus degree (with Distinction) and worked for the Commonwealth Government Departments including a range of roles in health, taxation, social security and management, prior to leaving in 1996 to follow her passion by studying Psychology at Curtin University.
Registrations
Psychology Board of Australia (AHPRA) - Registered Psychologist
Professional Memberships
Association of Counselling Psychologists (provisional)
Australian Psychological Society - Associate member
Contact Details
Email: janicepaige@gmail.com
Shenton Park Psychology Services
7/316 Onslow Road
Shenton Park WA 6008