Medicare & Health Fund Rebates Available
Home Page
Who We Are
- Peter Dunlop
- Pamela Woods
- Patricia Robertson
- Janice Paige
- Darcy Hill
- Linda Johnson
- Liz Phillips
- Bronwyn Lester
- Siew Lan Ho
- Mimi Leith
- Lynsey Wood
Where We Are
Contact Us
Kingsley/Wangara
3/7 Prindiville Drive
Wangara WA 6065
North Perth
6/54 Angove Street
North Perth WA 6006
Shenton Park
5/316 Onslow Road
Shenton Park WA 6008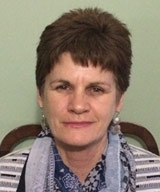 Liz Phillips
B.Psych (Hons) MAPS
Perth Psychologist
Liz is an experienced clinician, with nearly 30 years working in various roles in the public, private and non-government sectors. Liz has a Bachelor of Psychology (Hons), and has been working in private practice for the past seven years.
Liz assists people dealing with issues such as depression, anxiety, trauma, grief and loss, unresolved anger, stress, work related problems and relationship difficulties. She also has an interest in the psychology of pain and pain management. Lizís experience includes working with individuals, couples and young people. Liz utilizes a number of therapeutic approaches including Cognitive Behaviour Therapy, Emotion Focussed Therapy, Trauma Counselling, Grief and Loss Counselling, Systems Theory and Mindfulness.
Feeling safe and supported are essential for psychological change and personal growth to occur, with Liz seeking to provide an environment where clients feel valued and respected. Liz is deeply committed to the belief that it is possible to heal from emotional pain and distress and views the role of the psychologist to be that of an agent for change.
Registrations
Psychology Board of Australia (AHPRA) - Registered Psychologist
Professional Memberships
Australian Psychological Society - Member
Contact Details
Phone: (08) 9409 5563
Email: embracechangepsych@bigpond.com
Liz works from Shenton Park.


Shenton Park Psychology Services
5/316 Onslow Road
Shenton Park WA 6008